This first post will be about how we got into the idea of moving from The Netherlands to Canada. But first a small introduction. Dirk is from Zeeland and Marjolein was born in Friesland. Both are 28 years old and Dutch. They've been in a relation for a gazillion years since they met in Maastricht via a common friend (we are still grateful for hooking us up Petra). In Maastricht Dirk studied cognitive neuroscience, Marjolein fine arts.
For his internship, Dirk moved to Cambridge in 2009. and there the idea for a Ph.D. was born. His promotor moved to Canada soon after his internship, so Canada became the obvious choice to apply for a Ph.D.
The past two years we lived in Brussels, Belgium with our two dogsters: Welsh Corgi's Ein and Ponyo. We moved to Belgium so that Marjolein could obtain her master degree in Art Science and Archeology. We had an amazing, huge apartment in the middle of Brussels or, as Marjolein likes to refer it, "close to Manneke Pis". Although we met lovely people and obtained close friendships, Brussels itself wasn't a city we enjoyed living. It was not green enough to walk with the dogs, too big and noisy, too much French.
Ponyo and Ein
Brussels and location of our house
In March 2013 we heard the amazing news that Dirk's proposal got accepted by the University of Western Ontario, located in London, Ontario, Canada. And from there, we started the huge, complicated procedure of obtaining visas and moving overseas.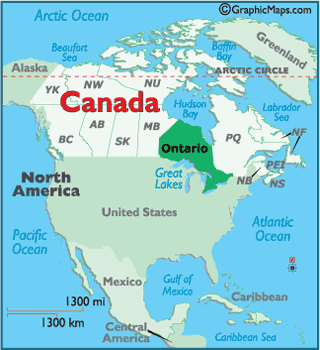 Ontario Canada
In this blog we will divide our post into topics such as visas, moving our stuff, the new house, saying our goodbyes, et cetera. Immigrating is so complex, we decided to update based on topic, as opposed to all updates in one post or updates per day.
We will see. Hope you will enjoy our blog!